Testimonials
Genuine testimonials from satisfied horse buyers, trainers and competitors...
---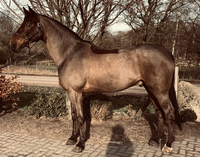 "Thank you SO much for the beautiful flowers, what a lovely thought. Great to see you today and delighted you were able to stay and watch Bonn go through his paces with Tom. Superb horse and so so lucky to now own him. Thank you for all your help and patience, thank you again for everything"
Gill Benwell - Proud Owner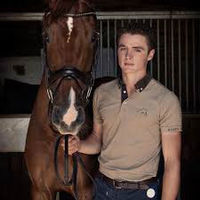 "Peter is good at what he does and provides a good service and I would highly recommend him"
Ryan Todd - Under 25 Grand Prix Bronze Medalist - Team GBR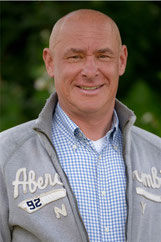 "Peter helped sell my horse Frascati to the UK. He's a good guy and I recommend his service if looking for a Top horse"
Micheal Klimke - Team GER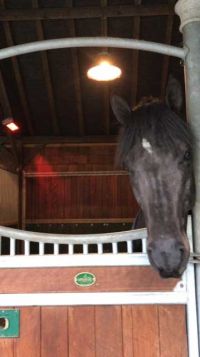 "I am very pleased with Costa, he is even more beautiful than I thought. Thank-you for finding him for us"
Katharina Kuhner - Satisfied Horse Owner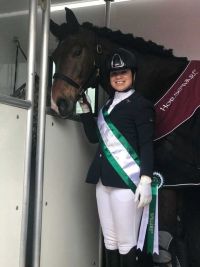 "Well one thing I will say is when looking for a dressage horse to definitely go abroad and I highly recommend Peter to go with, I really enjoyed the experience, and would definitely go again without a doubt, I'd like to say also that I thought it was on a completely different level to England the yards professionalism of riders. For me it was a trip to remember"
Katie Radzik - Para Dressage Rider

"I got recommended I get in touch with Peter by my trainer Charlotte. He found me a lovely little horse and I'm excited for the future with him."
Natalie Guest - Proud Owner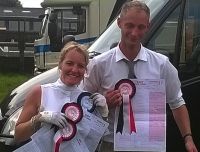 "Peter is an absolute star. Always a true professional and makes the whole process easy and hassle free. He has found me some beautiful horses which I adore - Thank you Peter"
Angela Sykes Brown - Satisfied Horse Owner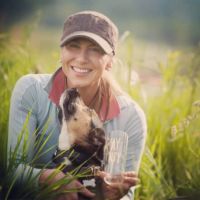 Both mares are doing absolutely wonderful! We are so in love with both of them:) Thank you for helping us to find such fantastic horses! We are truly excited about our future with them!
Meghan Kavanah - Horse Owner, USA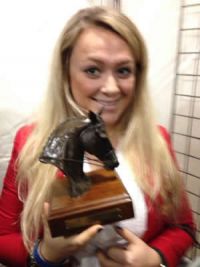 Havanie is fantastic! We are going slowly with him as he is growing but I just adore him. He is such a character and has such a good attitude. I'm training wth Christian Plage with him and he really likes him. Peter storr also comes out to teach us and he thinks he is great and will go to Grand Prix so fingers crossed.
Georgina Swinglehurst - Owner of Havanie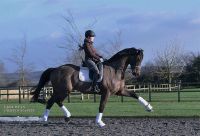 I love Muller. He is incredible every time I ride him he puts a smile on my face. It was a great experience going out to Germany to find him. Thank-you Peter
Imogen Chant - Satisfied Horse Owner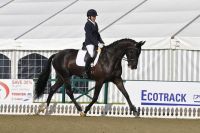 "I wanted to find a nice horse I could go out enjoy and be competitive. Peter found me a real star and I am very grateful "
Krystyna Monks - Satisfied Horse Owner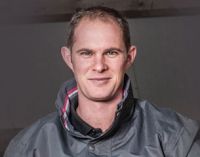 "Pete is a great guy, friendly and reliable. Always tries his best to find the right horse"
Tristan Tucker - Team Australia. One of the worlds leading Horsemen. Creator or TRT training method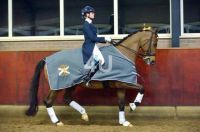 "Romanoff is my first GP horse and we've gone on to compete Under 25's International Grand Prix. So happy with him"
Alexandria Barr - Rider of Grand Prix horse Romanoff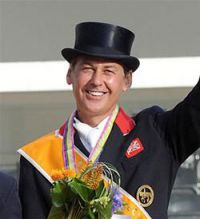 "Peter is a great source for me when it comes to finding horses for my clients and is Honest, friendly and easy to work with"
Emile Faurie - International Dressage Rider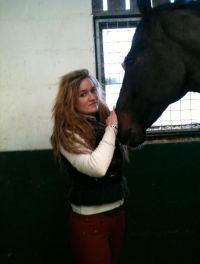 "I went abroad with Peter and found a fab young horse with International potential. I love him and so excited about the future. Thank you Peter"
Olivia - Delighted horse owner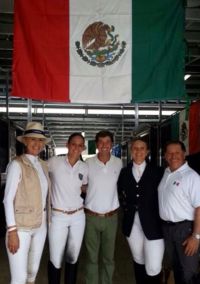 "I am so happy everything went okay. I will soon import Surprise to Mexico. Thanks for your help Peter"
Lourdes Ariza - Team Mexico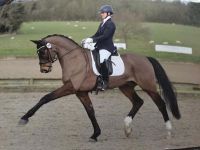 "So pleased with the horses that Peter has found. They are beautiful and well mannered in all respects."
Shirley Rixon - Proud dressage horse owner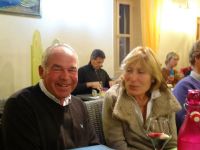 "Peter has found some great horses for us and our client Sara Jane Lucas. The quality we saw on our trips to Holland with him were amazing. He is the best source for us when it comes to finding top competition horses."
Tim and Antonia Brown - Competition Horses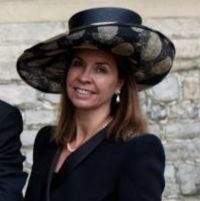 "As a long time supporter and breeder of British Show Jumpers having owned top horses, I was looking to branch out into Dressage to compete myself on the Florida circuit. I was told Peter was the best for finding high quality horses. I was not disappointed I found a beautiful mare and look forward to working with Peter and his contacts in the Future."
Julia Harrison Lee - Owner of GBR Challenge International Sports Horses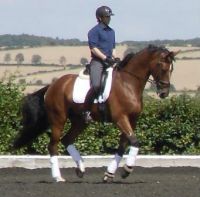 "I searched Europe high and low for a horse for a particular client of mine and after 2 years with many disappointments I gave Peter a ring. Within 48 hours my client had found her dream horse! An honest guy, refreshing to deal with in the industry"
Robbie Carpentor - Dressage Rider / Trainer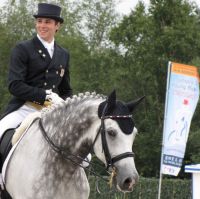 "Peter is an old friend and is one of the only people I rely on and trust to find me the right horse. The trips abroad are amazing and I'd highly recommend Find a Dressage Horse to anyone"
Charlie Hutton - Dressage Rider / Trainer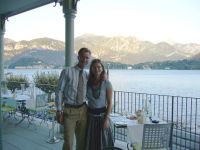 "Peter is a great contact to have and a useful source for me when it comes to looking for horses"
Markus Bauer - Trainer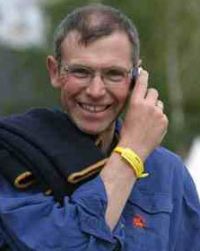 "Peter is a nice guy who has found some great horses. With being a high level competitor himself he knows what qualities to look for in a horse"
David Trott - former chief selector of the olympic team, and world class performance manager for British Dressage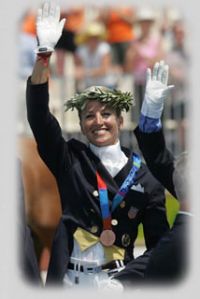 "Peter is a cool guy and easy to deal with when looking for horses"
Lisa Wilcox - Team USA & Former World Number 2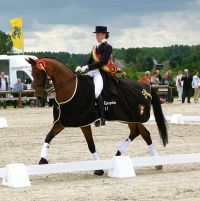 "What a long search we have had to find a new Juniors/Young Riders horse for my daughter Brittany. We must have tried every suitable horse in the UK over the past 2 years. Throughout this long time I have been in weekly and sometimes daily contact with the wonderful Mr Peter Tomlinson from Find a Dressage Horse.Com. Peter has been, without any doubt, the best friend I have made in the last 2 years! We would walk past each other in the street because we have never met but Peter knew exactly what we were looking for and has far exceeded our expectations in finding the fabulous Bese for us. I had a phone call on a Tuesday evening telling me to go to Belgium to see a horse. I have only ever been so far as Grimsby to see one before!!! But before I knew it Brittany and I were bound for Belgium and there we found our perfect horse."
Dominie Dumbleton - Excited Horse Owner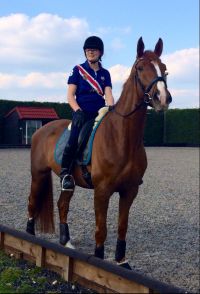 "Peter took me and my Dad, on a very memorable and exciting trip to Germany. I rode several quality horses and learned loads, in just a couple of days. We are now extremely proud owners of Harlequin, who I hope to train and compete up through the levels, with the possible aim of being part of the 2015 Junior squad. Peter is very knowledgeable and made us feel really relaxed and level headed on such an awesome shopping trip, which I'll always remember! Harley will always be part of the family, thank you so much!"
Julia Horselife - Delighted owner

"I was looking for a horse to compete in young riders so i contacted Peter"
Finley Jopson - Owner of PSG horse Dajavue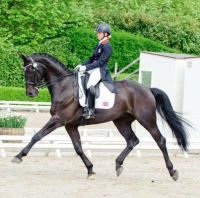 "I love Salo he is amazing. He has just started his International career - he is only 7 and is scoring really well. He has a lot more to come and is an exciting future prospect."
Gaby - Proud owner of dressage horse 'Salo'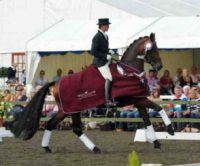 "Pete is a talented guy and one of the most honest and sincere people in the buying and selling market. He will do his best to find the right horse for you"
Mike Eilberg - Gold Medalist at the world breeding championships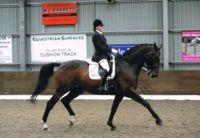 "Peter has found me my first International horse who has been amazing and given me many highlights in my Dressage career. We are now training towards Grand Prix. I can recommend Peter to anyone looking for a potential star"
Sally Ann Smart - Owner of International horse 'Bonami'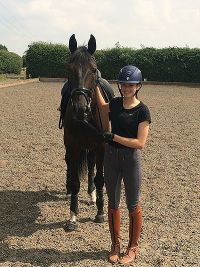 We were looking for a horse for our daughter Charlotte. She wanted something that had the quality but a great brain. Enzo is the perfect horse - Charlotte is really looking forward to learning with him. Thank you Peter"
Helen and John Powell - Satisfied Buyers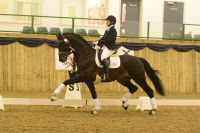 "Peter found me my dream horse and it was a great experience flying out to Holland and looking at the quality horses he has to offer. The trip was fun and hassle free and I'd highly recommend him to anybody."
Lara Dyson - Delighted buyer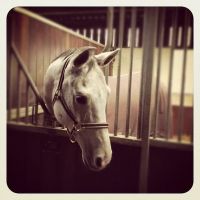 "I was looking for a schoolmaster to learn more advanced Dressage. Peter found me this beautifull mare and I couldnt thank him enough she is a complete delight"
Ami Gunningham - New owner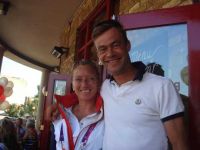 "Whenever I have a horse to sell Peter is the guy I contact. Reliable and friendly and will help anybody to find a good horse"
Ulrik Molgaard - Trainer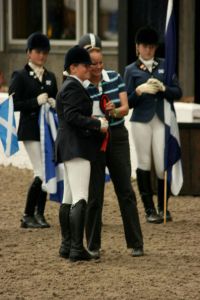 "Thanks for all your help in finding us a horse. Winnipeg is grazing in her field as happy as Larry"
Nicky - Young Rider horse for Daughter Amy Nash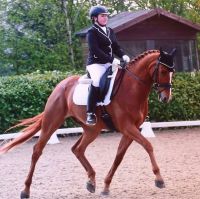 "Thank You for organising everything it was lovely to meet you and thanks for being there too. I haven't stopped smiling since I got him."
Megan - Dressage Horse Owner and Competitor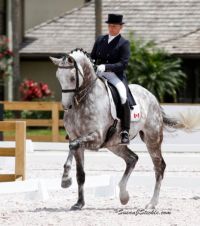 "Peter is a nice guy and easy to work with He is very professional and provides an excellent service"
Evi Strasser - Team Canada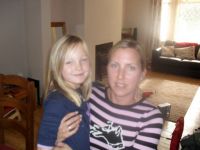 "Peter was fantastic in finding me the right horse he never gave up and I am extremely grateful to have such a lovely animal"
Alicia Laughton - Happy client