Sanzo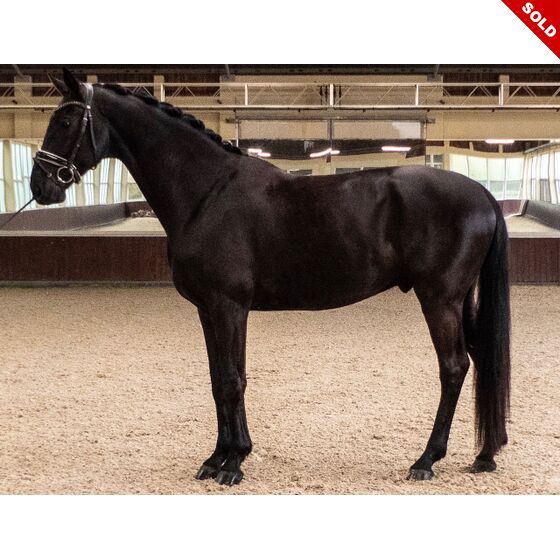 Sanzo is a quality animal and loves his work he has a really sweet nature and has just started to have a good command of flying changes.
He has an expressive canter and a great walk that really covers the ground. He is very easy and comfortable to ride so would suit any rider wanting to go out and compete with success. A real black beauty that is a joy to be around.
Age: 2014
Sex: Gelding
Sire: San Amour
Height: 16-3h 171cm
Height: 16-3h 171cm
Age: 2014
Ref: PDS0278
Contact us about this horse...
---
---