Warmblood Dressage Horses For sale in the UK, Europe, USA, Russia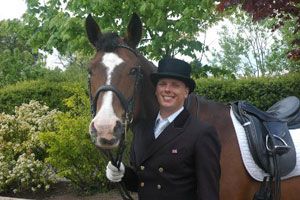 Peter Tomlinson's Find A Dressage Horse is one of Europe's top agencies, selling dressage horses, that have won at all levels, to discerning buyers throughout the world. With connections in the UK, USA, Asia, Russia and throughout Europe, leading trainers and riders turn to Peter when looking for a serious competition horse. If you are genuinely looking for a quality dressage horse, Peter is here to speak with you about your requirements.
With affiliated stables UK wide and abroad, we work with long established reputable breeders to find a wide variety of quality dressage horses at all levels of training for clients looking to buy.
We remain aware that our buying clients will have varying levels of ability and ambition and the importance of the horses, trainability, talent, and temperament are at the forefront of our minds, ensuring the right match is found.
What We Offer
Why not join many of our extremely satisfied clients from house-hold names, to the amateur dressage rider who have experienced our service to find their Dream Dressage Horse. We offer full flexibility to assist in 'end to end' service with the sourcing, test riding, purchasing, vetting, settling in, ongoing maintenance of the horse, in other words we can 'hand-hold' our clients through the whole process, or we can provide a full short list of the selected quality horses to suit a list of requirements, we can go test ride the horses and send video's for further consideration.
Our success is based on our 'tailor-made' service that we offer dressage riders who seek for an efficient, professional solution for riders of all levels from amateur to top professional, as this is the only service that can demonstrate essential documents in proving that quality horses have the right breeding, experience, temperament, competition records, good X-rays that you can trust to back up the process prior to purchase.
We can even short list your defined Dream Horses and then assist in short listing further to find the exact horse for a true connection for the right horse to the right rider.
Expert Advice - we provide a concise and clear process that has proven time and time again to work in finding the 'right' match due to our network of worldwide contacts.
Knowledge - we have collected years of experience amongst top breeders, clients, top named riders, to ensure you have the right quality horse.
Good Value - we understand 'everyone' has a different budget, the price stated is the exact price from the breeder/seller.
Trustworthy - we have years of a proven track record of clients from amateurs to professional top riders who solely now deal with us, this demonstrates that we do what we say, we deliver what we promise.
Proven Quality Horses - all horses we offer come with a comprehensive range of detail, to ensure that what we say is proven.
Full Competition History - all training history and background information is provided, with full competition record history provided.
Full X-rays Provided - full x-rays can be provided on most horses to show that horses are of the high level with good x-rays.
Proven Track Record - years of experience enables us to save you time and money to find the right horse because we have access to established relationships.
Flexible Service 'Tailor Made' Round All Client Requirements - we can select horses with you, for you, shortlist again from selected horses, we can provide whatever level of input you require and need.
How we work
We work on a commission only basis from the horse owner/breeder.  The price we quote is the price the owner or breeder is asking.
Dressage Horses For Sale
Please take a look around our site, and contact us should you want further information on any of the warmblood dressage horses we currently have for sale, or if you have something in mind that you are looking for.
Featured Dressage Horse...
Can compete in the medium dressage class and already has a very good command of the movements at this level. His flying changes are particularly impressive. He also achieves good scores for his basic gaits: he has an excellent and expansive walk, an expressive trot and a lovely canter that is always uphill.
---