Kyrklund, Saleh, Canelas Appointed Portuguese Dressage Team Trainers
Posted on Feb 16, 2021 by Peter
February 2021 the Portuguese Equestrian Federation (FEP) presented its new competitive programme and directives for Dressage, announcing the appointment of three new team trainers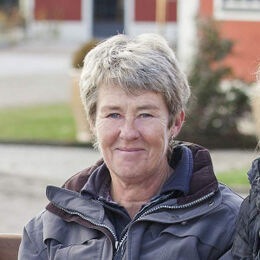 At the 2019 European Dressage Championships in Rotterdam, Portugal achieved the historic feat of having qualified a team for the 2021 Olympic Games. This unprecedented accomplished prompted the need for more professionalisation and structure for the discipline of dressage in the future.
A solid structure has been created with a proper technical staff that will lead Portuguese Dressage into the new decade.
The national team selector across the levels will be Luis Faisca.
As part of the medical staff Joao Paulo Almeida has been appointed team doctor and Luis Lamas team veterinarian.
Three team trainers have been appointed across the levels.
Finnish Olympian Kyra Kyrklund is the new senior Grand Prix team trainer. Kyrklund has a long-standing connection with Portugal, having trained Daniel Pinto for almost twenty years. In 2010 she already served as team trainer for the Portuguese team at the World Equestrian Games and in 2018 she agreed to the trainer of the High Performance Lusitano Young Horses Dressage Division, a new Lusitano dressage training and development programme run in collaboration with the Portuguese Equestrian federation.
"I think the Portuguese have a very good team spirit," Kyrklund said in a video conference. "Everybody is open and quite honest with each other. I hope I can bring something to the table. Of course with the Olympics it's a question if it's going to happen or not, but it's still an important short-term goal. I like to broaden the whole base of international grand Prix horses and riders that Portugal has.
She continued," I want to give new riders an honest chance to get better and better and get into the team. This is important. I know the economics in Portugal are not that good, but some how we have to inspire the riders to try to keep their horses and be able to continue to compete internationally. I think you have nice horses and nice riders. The Portuguese have already shown the last few years that they are storming forward in the dressage world."
French 5* dressage judge Raphael Saleh has accepted the post of team trainer for the Young Riders and Under 25 Grand Prix riders
Portuguese international Grand Prix rider Filipe Canelas Pinto is the team trainer for the children, pony and junior riders.
---