International Equestrian Federation Best Athlete Announced
The most successful equestrian athlete in modern times, Isabell Werth has scooped the title of FEI Best Athlete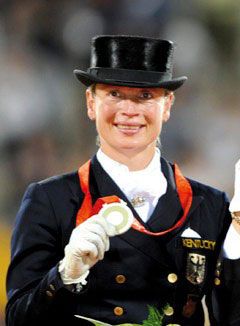 The FEI awards celebration was held in Uruguay, 21st November 2017. Although Isabell couldn't attend, in a pre-recorded video message: "To receive the best athlete award is really fantastic it makes me really proud."
It's not surprising Isabell came out on top considering her many successes over the past couple of years...
Three gold medal performances at the European Championships
World Cup title in Omaha
Individual Silver at the Rio Olympics
The FEI Best Athlete Award
For the athlete that, over the past year, has demonstrated exceptional skill in the arena and taken the sport to a new level.
---