Hillman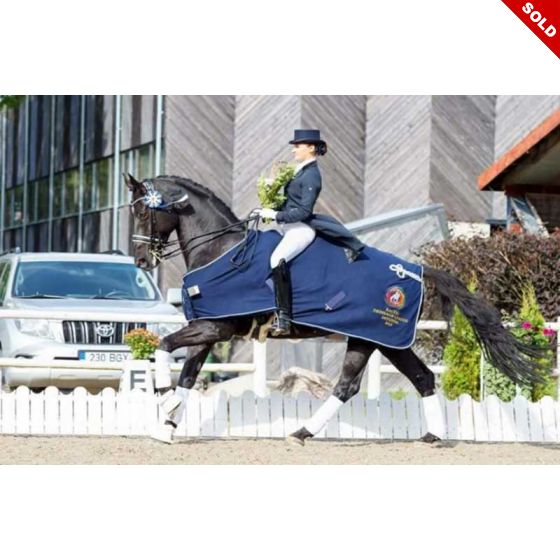 Hillman has a confident command of Grand Prix level movements. He has competed Internationally at Small Tour.
A well-behaved and straightforward dressage horse which is pleasant to ride. Suitable for almost any rider who enjoys dressage and is looking for competitive success.
He is a real confidence giver and is like a Labrador to handle a real gentle giant with a lovely nature, a very kind eye - a pleasure to be around, in and out the stable.
He has a very big heart and will always try his very best for the rider.
Year of Birth: 2006
Sex: Gelding
Breed: Trakehner  
Sire: Hohenstein
Height: 180cm 17-1h
Colour: Black
Height: 180cm 17-1h
Age: 2006
Ref: PDS0240
Contact us about this horse...
---
---