After the 2016 Hickstead Nations Cup had to be cancelled due to lack of sponsorship, we're glad to learn that a group of riders, owners and trainers have joined together to ensure the event is restored in 2017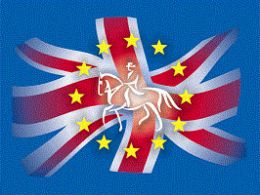 Although Hickstead is still on the hunt for a major investor, the backers, including Carl Hester, the Bechtolsheimer family, Ian Windfields and Anna Louise Ross along with around 30 others, have raised enough to stage the Nations Cup in 2017. 
The campaign was publicised in Horse & Hound with Nations Cup organiser Dane Rawlins putting in a huge amount of effort to bring the team together that will ensure the UK keeps a precious competition alive.
The 2017 Hickstead Nations Cup (July 27th - 30th) will keep the sport in the public eye and give riders a much-needed opprtunity to compete in a premier event.
---